When car accidents happen, they can be terrifying. You may feel responsible for what happened and wonder if you did everything you could have to prevent it from happening. Maybe you were distracted or didn't see something coming your way. Maybe the other negligent driver was the one at fault. Whatever the case may be, car accidents happen. The best thing you can do is learn from the experience and get the support that you need to move forward with your life. That's where a car accident lawyer comes in.
A car accident lawyer is a personal injury legal professional who is specifically trained to help car accident victims overcome the unforeseen situation they may find themselves in. These personal injury law experts will work diligently on your behalf, taking care of all the legal action that follows so that you can focus on healing instead of worrying about the consequences of being involved in this sort of situation again in the future. Continue reading to learn some tips for finding the right auto accident attorney.
Common causes of car collision in Queens, NY
When you're in a car accident, your life could be in danger. That's why it's important to know the most common causes of car accidents. Here are six of the most common causes:
1. Distracted driving – Drivers who are distracted by their phones, iPods, or other electronic device are more likely to get into car accidents.
2. Drunk driving – Driving while under the influence of alcohol is a major cause of car accidents. For this reason, it is advised not to drink and drive.
3. Overspeeding – Speeding beyond acceptable limits can contribute to car accidents in several ways, including causing an accident when another driver makes a sudden turn.
4. Failure to obey traffic signals – A negligent driver who ignores traffic signals is more likely to get into car accidents and cause harm to other road users.
5. Unauthorized driving – Driving without being eligible to do so can cause road accidents and lead to property damage and wrongful death.
6. Faulty vehicle – Vehicles that are not road worthy could lead to auto crashes due to malfunctioning parts.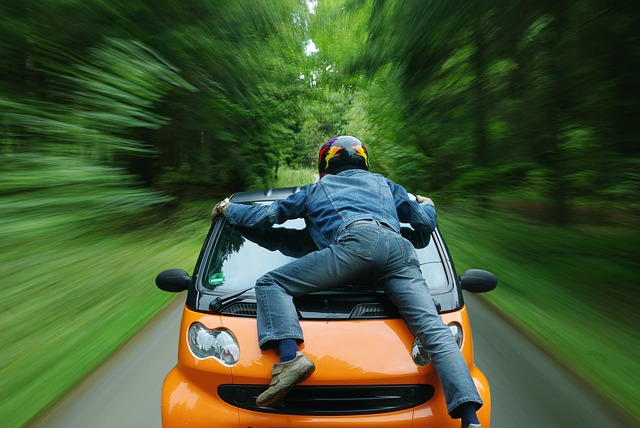 Common car accident injuries
When you're involved in a car accident, it's important to know what to do. That's why it's necessary to contact a car accident attorney as soon as possible. A car accident attorney can help you navigate the legal system to get the full compensation, and medical expenses refund that you deserve.
Here are the most common painful injuries that car accident victims could suffer:
spinal cord injury
head injury
neck injuries
traumatic brain injury
spine injury
broken bones
concussion
loss of vision
loss of hearing
paralysis
loss of limb
What to do immediately after a car accident
If you are a resident of Queens, NY, and you have just been involved in a car accident, it is imperative to handle the unfortunate situation in the best way possible to minimize losses and any threat to life.
Below are the necessary steps you should take if ever you find yourself in an auto crash situation:
• Call 911 and seek medical help if anyone has sustained a personal injury
Since your life and others may be in danger, you should call for medical assistance as urgently as possible. Prompt medical attention in auto accident situations can prevent loss of life and limit the amount of blood lost. Have the doctors examine you thoroughly, have them run tests if necessary, and have X-rays done if there are cases of suspected fracture. All these will help to ascertain the extent of damage done.
• Exchange information
Get the contact information of all persons involved in the accident, irrespective of who was wrong. This is to enable your attorney to contact them when necessary.
• Gather evidence such as photos and videos
Get as much evidence as you can of the accident scene. Take photos, record videos, and take records of anything that could be of importance to the car accident case at hand.
• Collect witness information
Get the contact information of people present at the scene of the accident. They will be required to answer questions by your attorney when the time arises.
• Notify your insurance provider
Get in touch with your insurance provider as soon as possible to notify them of the accident that just took place.
• Contact an auto accident attorney
Car accidents result in legal proceedings, something that you cannot handle on your own. You must contact a car accident attorney as soon as possible to take care of the legal aspect of the accident.
Know What to Look For In A Car Accident Attorney
There are many things that you'll want to keep an eye out for when choosing an accident attorney.
1) Obviously, the first thing on your mind will be the experience of working with the attorney. While no two attorneys' experiences will be identical, you can generally get a feel for how seasoned the attorney is by how well they can help you navigate the experience.
2) The next thing to think about is whether the attorney has experience with your specific car accident circumstances.
These qualities are the reasons why you should contact Elliot Ifraimoff & Associates, the best accident attorneys Queens' accident victims can rely on. We are professionals who ensure your legal rights are not violated in the event of an auto crash. We are well experienced in car accident cases and will help you get the maximum compensation you deserve.
Research The Different Types of Accident Lawyers Available
While it may seem like Queens car accident lawyers are a one-size-fits-all sort of thing, this is not the case. Each state has different rules and regulations governing what a person can do to bring themselves into the court system after a vehicle accident. This, of course, means that some accident lawyers may be better suited to help you in one state, while another may be a better fit for you in another state.
This is why you should hire the services of Elliot Ifraimoff & Associates, who are qualified to handle cases of car accidents in Queens, NY.

Stay Up To Date On Legal Changes
As we mentioned above, New York state law can change over time. This means that an attorney that you've been working with may one day be operating under the law as it currently stands, while your attorney may still be operating under the law as it was in the past.
It is important to be aware of any changes that are happening in the law and make sure that you are keeping up with them. We at Elliot Ifraimoff & Associates are car accident attorneys that are well-trained in New York law as it relates to car accident cases. We are always up to date with whatever modifications could arise in the state laws from time to time.
Understand How an Accident Attorney Can Help You After the Incident Is Over
One of the most powerful tools that car accident attorneys have at their disposal is the ability to help you in the days and weeks after the accident. If you sustained a personal injury in the accident, it may not be possible to return to work or return to your normal routine.
• A car accident attorney can work with you to determine what your best options are for getting back on your feet again.
• A car accident attorney can also help you liaise with the insurance company and make sure that you're getting the full compensation that you should.
• A car accident attorney can also help you with any follow-up legal action that may be necessary, such as getting your car repaired or keeping the person who caused the accident from driving again.
Benefits of hiring a car accident lawyer
Hiring a car accident lawyer can be a very important decision – not only for you but for your family as well. A Queens car accident lawyer can help you receive fair compensation covering the medical costs incurred, and can also help to protect your legal rights.
Here are some of the benefits of hiring Queens' car accident lawyers:
• You will enjoy free consultation when you first engage the services of a car accident attorney. Knowing the losses you have suffered because of the accident, professional personal injury attorneys will not task you financially until your case is won. Only then will he demand a small fraction of the financial compensation won for you.
• Queens car accident attorneys will meticulously investigate your car crash incident and ensure justice is served accordingly. He will dig out every piece of evidence possible, accompanied by facts by taking time to question witnesses present at the scene.
• A car accident attorney will put together all documents relating to the medical bills, lost wages, cost of physical therapy, and other expenses you have incurred because of the car crash. The hallmark of accident cases is to recover compensation for damages and lost wages suffered and that is what a car accident lawyer will guarantee you.
• Queens' car accident lawyers can help you to protect your legal rights. This is because a car crash lawyer can help you to get the financial compensation possible for your injuries.
• A car accident attorney will help you file your injury claim. He will take care of all the running around as you may not be strong enough to do so. These processes require a lot of paperwork. A sound lawyer knows what to do in filling your car accident claim.
• A car crash lawyer can help you to get the insurance company to pay you the full amount that you're entitled to. This is because car crash lawyers know the law and how to use it to your advantage.
• And finally, experienced car accident lawyers can help you to recover from the psychological trauma of a personal injury. They know how to deal with insurance companies and the court system.
So if you had a personal injury in a car accident, don't hesitate to contact Elliot Ifraimoff & Associates, and talk with a Queens' car accident lawyer today!
Always Confirm With the Firms That You're Interviewing That They Are In-Network With Your Insurance Company
While it may seem like a no-brainer, it is important to make sure that the law firm that you are interviewing with is in-network with your health insurance provider. If you have health insurance, your best option for getting medical treatment for your injuries and for making sure that you're not facing any large medical bills is through your health insurance company. Your Queens' car accident lawyer will help you take care of all the negotiations and paperwork.
Some Frequently Asked Questions about car accidents in Queens, NY
Should I admit it if I think I am the guilty party in a car accident?
It is not advisable to own up to any fault if involved in a car crash! Instead, hire the services of a competent car accident lawyer like Elliot Ifraimoff & Associates. We will explore all legal options available to ensure you recover compensation.
How long should I wait before filing a car accident lawsuit in Queens?
You should file your car accident lawsuit within three years of the incident. You should however file a car accident claim without any delays.
Can I handle car accident cases on my own?
You cannot go through such complex cases on your own. Instead, you should immediately engage the services of experienced auto crash lawyers to help you process your injury claim and recover compensation for you. Hence the need for you to contact us at Elliot Ifraimoff & Associates today!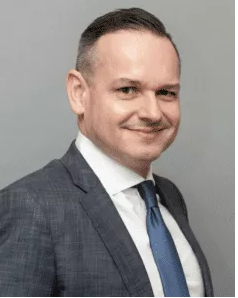 ELLIOT IFRAIMOFF & ASSOCIATES | Personal injury attorneys in Queens, NY
If you are looking for a personal injury lawyer in Queens, NY, then you are looking for Elliot Ifraimoff & Associates. We will ensure you enjoy the benefits of having a personal injury attorney by your side if you have suffered damages resulting from a car crash in Queens.
Get in touch today for a free consultation!
You can call us at (888) ASK-ELLIOT or (718) 205-1010.