Whether you were T-boned at an intersection or your surgeon left an instrument in your incision, whether you slipped and fell at the grocery store or your employer didn't post proper signage, there are a number of reasons you could find yourself hurt, out of work, and in need of a personal injury lawyer. Understanding what goes into a personal injury case and how your attorney can help you is vital.
Types of Personal Injury Cases
There are a wide range of situations that fall under the umbrella of a personal injury lawsuit.
Auto Accidents
There were nearly 7 million traffic accidents in 2018, so it's easy to see why auto accidents are one of the most common types of personal injury cases. If the other driver was negligent and caused your motor vehicle accident, it may fall under personal injury parameters. Common examples include speeding, reckless driving, or drunk driving. In addition to an accident involving two automobiles, auto accidents may also cover situations involving pedestrians, motorcycles, or bicycles.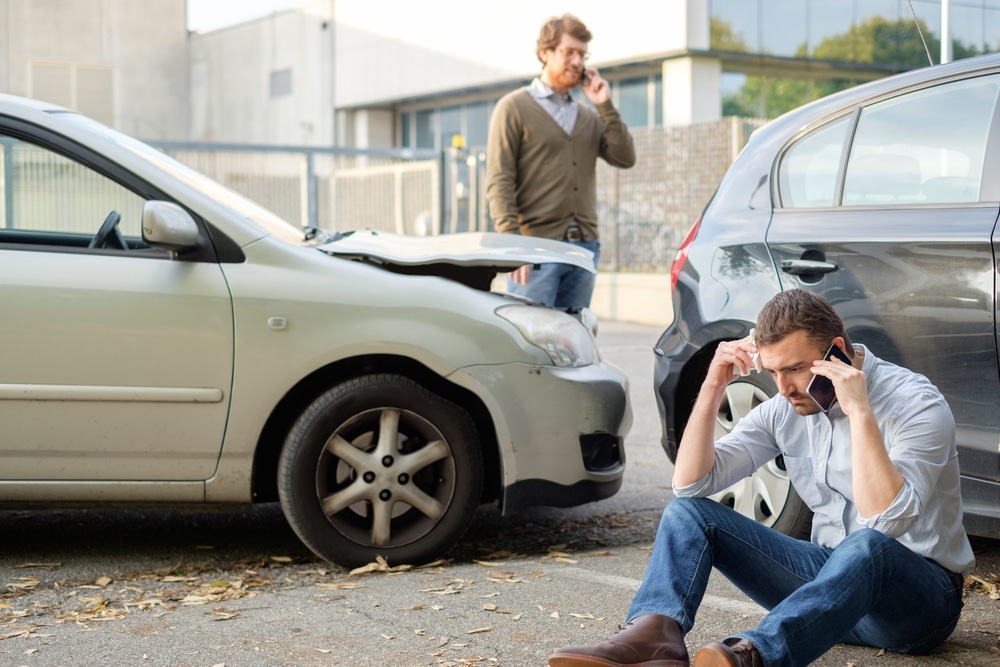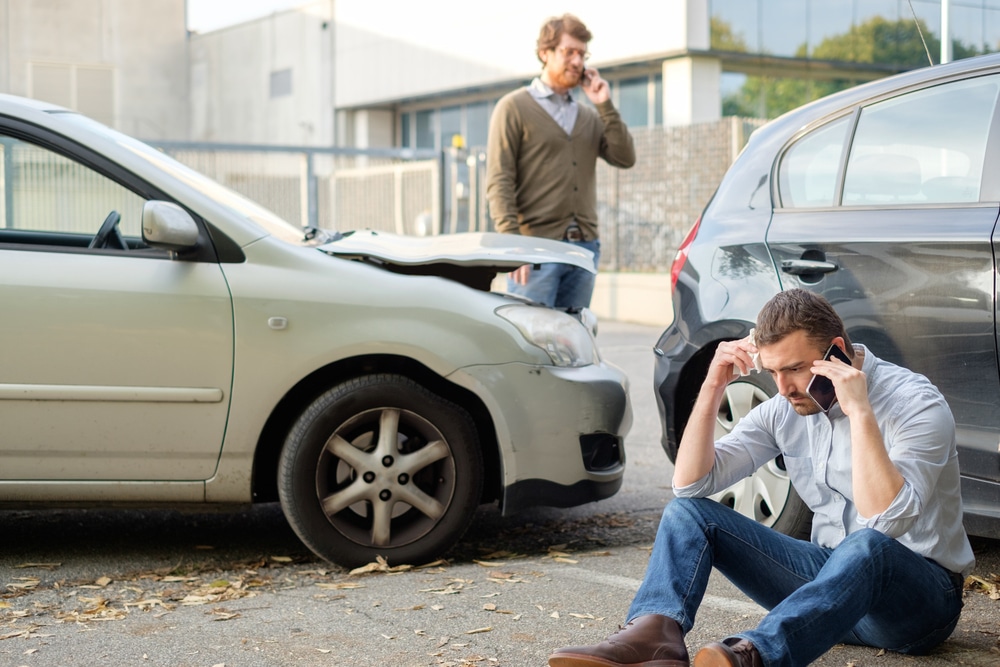 Medical Malpractice
Data from the National Practitioner's Data Bank indicates that attorneys file more than 60,000 cases of medical malpractice in the U.S. and Puerto Rico every year. Injuries born of medical malpractice can cause further medical bills or even greatly alter someone's way of life. Common situations include misdiagnosis, injuries during childbirth, medication management errors, anesthesia errors, surgical misconduct, or a failure to treat an illness.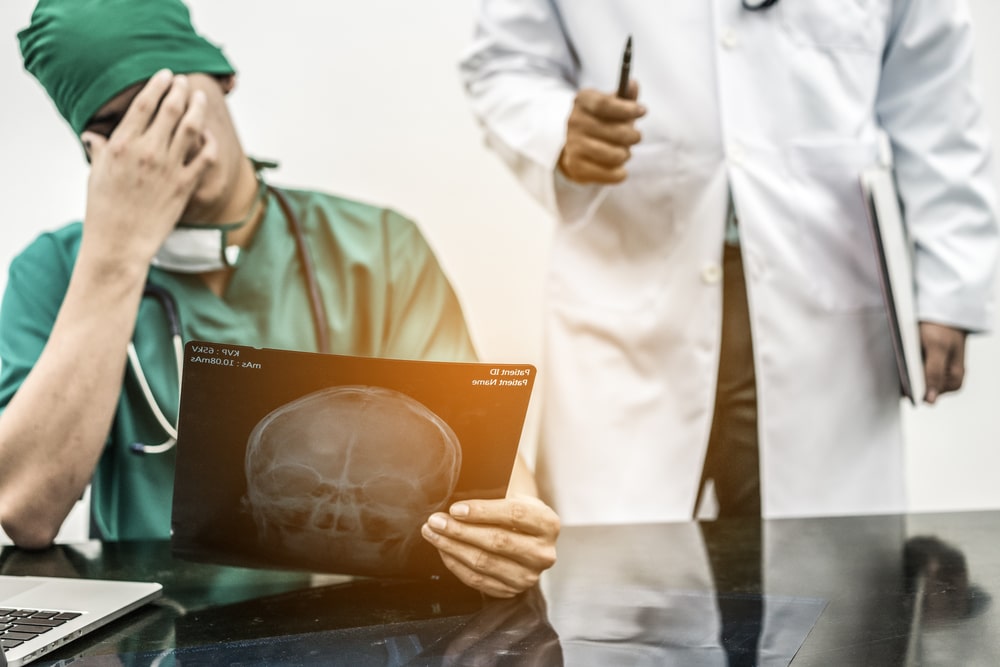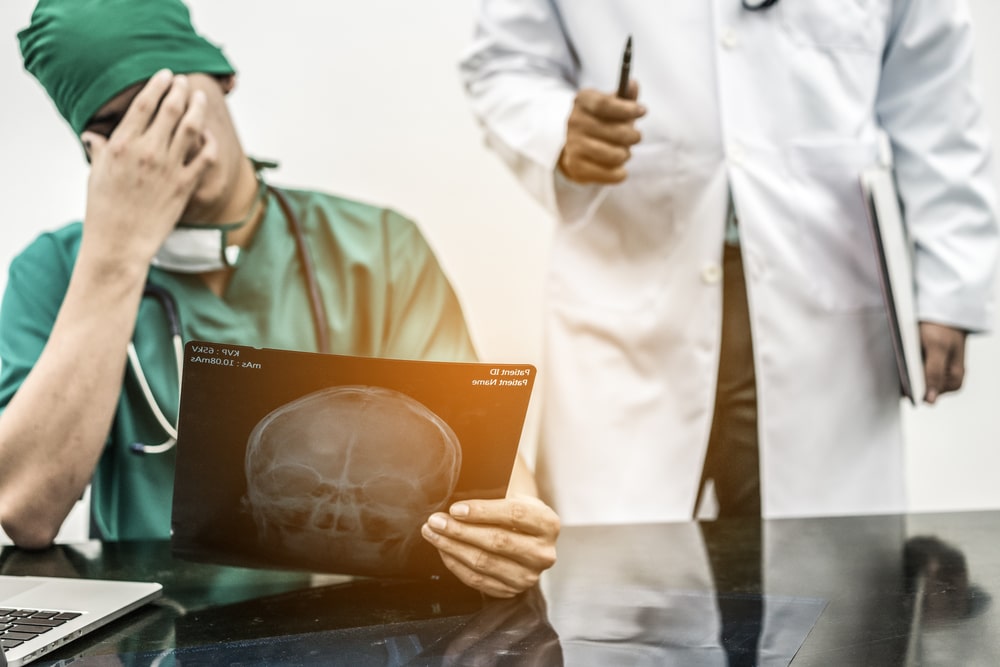 Product Liability
If a product has a design flaw or a defect, it may lead to an injury. If you received an injury because of a manufacturer's negligence, you may want to consider a personal injury lawsuit. These types of claims are less common but still worth pursuing in certain circumstances.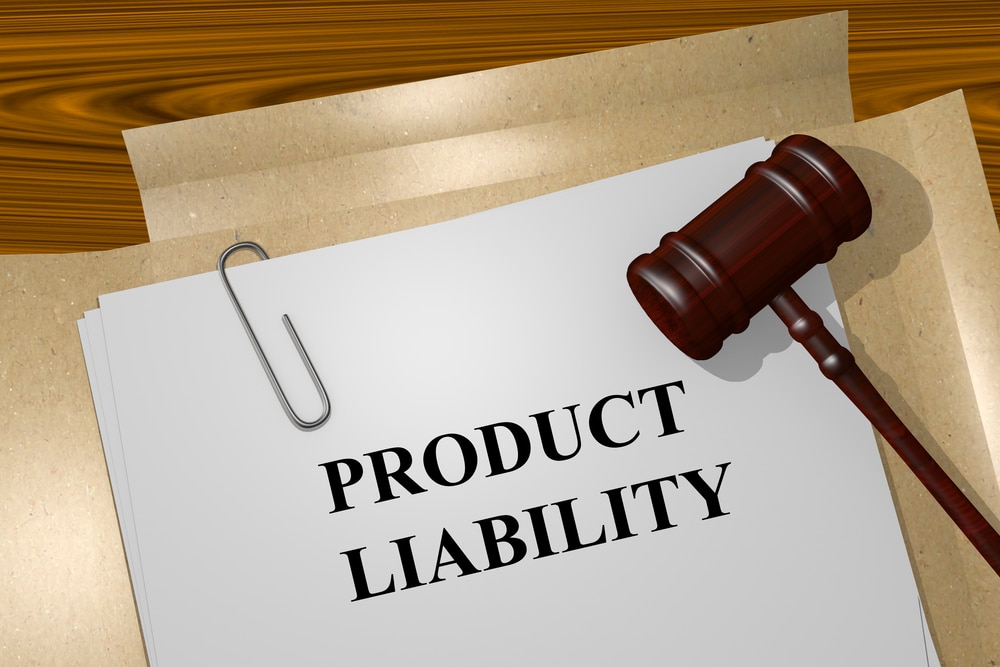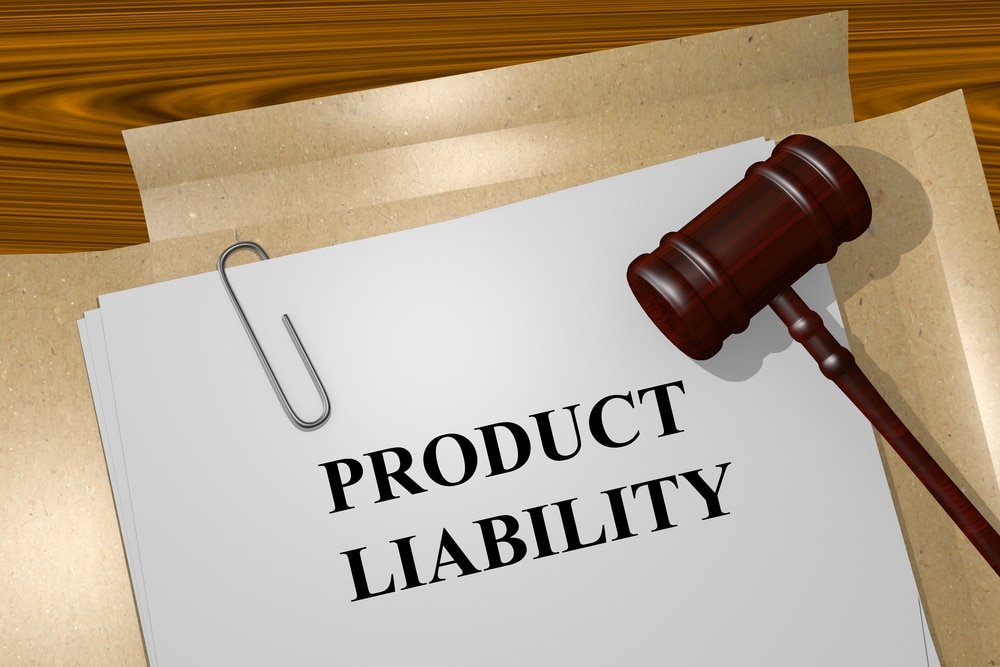 Slip-and-Fall Accidents
Another very common cause of personal injury lawsuits are slip-and-fall accidents, especially for people over the age of 65. Regardless of your age, if you fell on someone's personal or commercial property because of a property in disrepair or a lack of warning signage, you may have a case.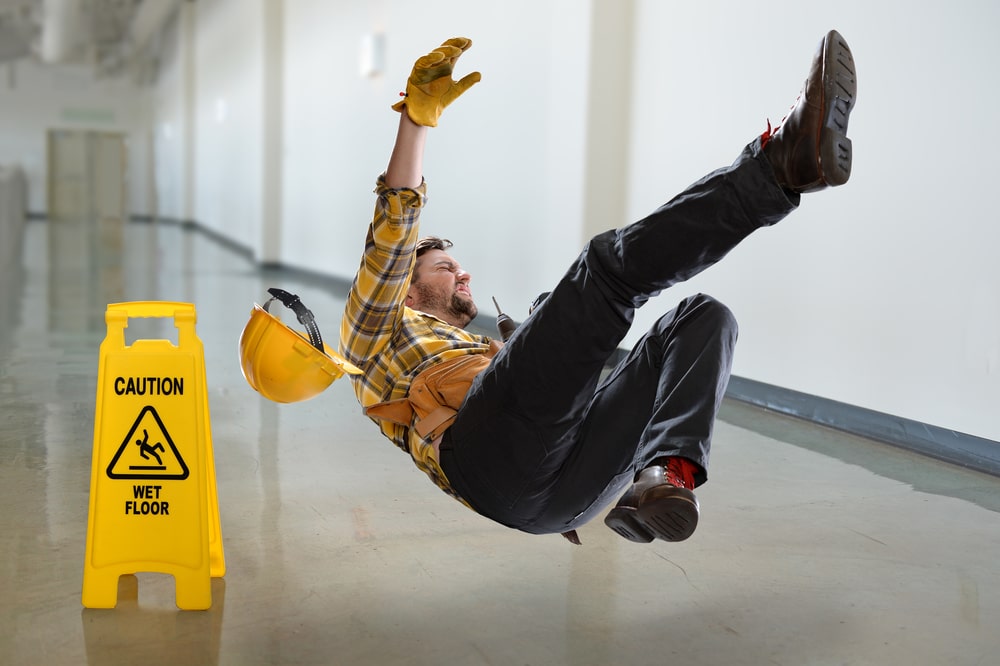 Workplace Injuries
On-the-job injuries are one of the most common reasons that people decide to seek the help of a personal injury lawyer. Unfortunately, it isn't uncommon for businesses to neglect worker safety in an effort to save a few bucks. If you received your injury on the job, you may deserve compensation from a third party, such as a contractor or a property owner. Document the situation as well as you can and see a doctor right away to determine your options.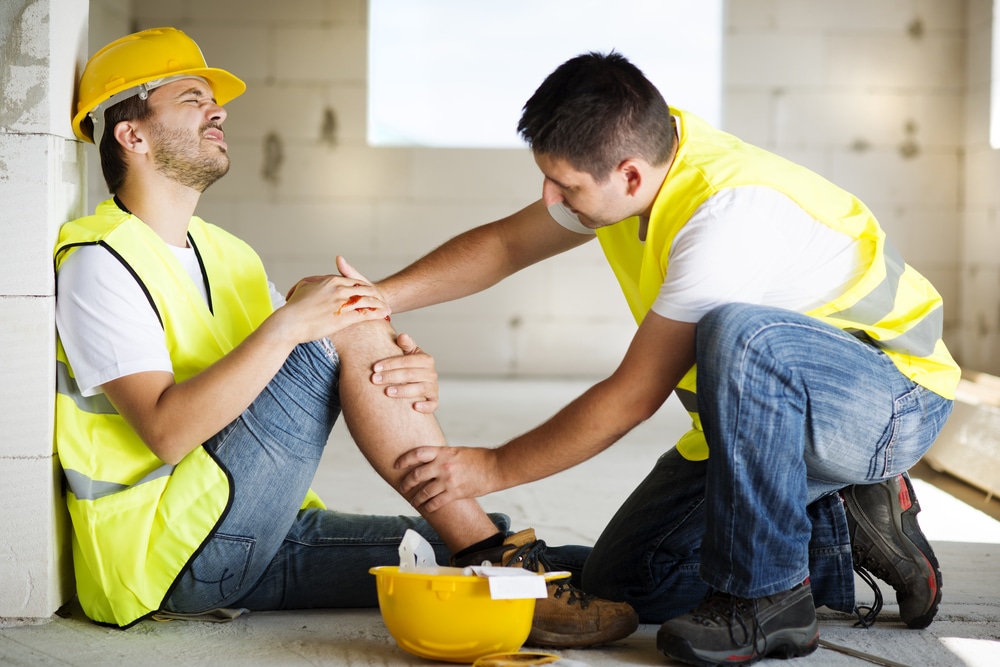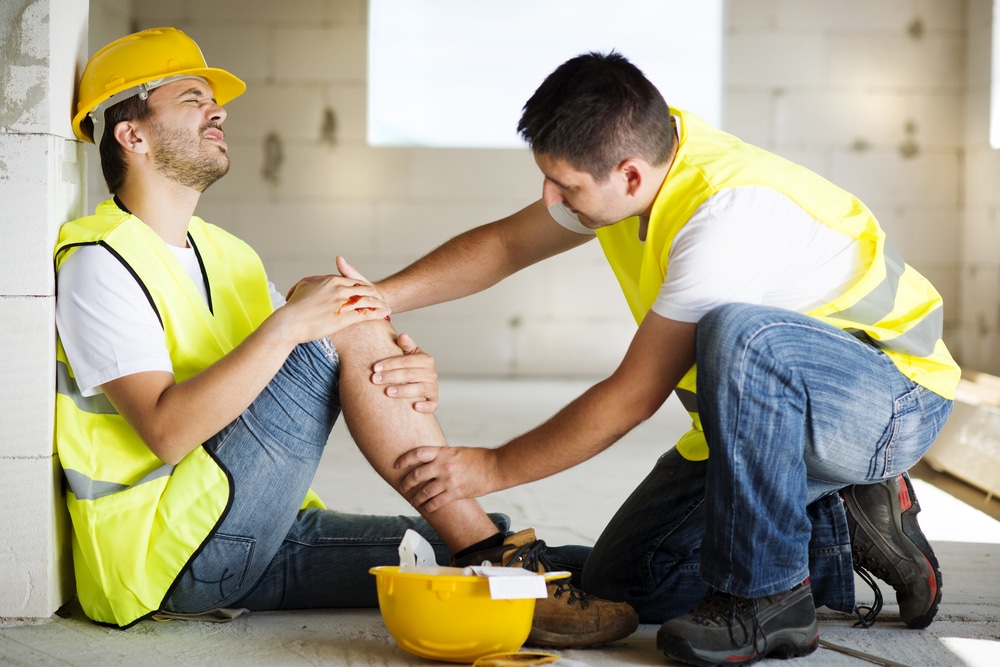 Wrongful Death
Did someone you love pass away due to someone else's negligence? Whether a workplace accident, medical malpractice or something else entirely, you may be able to file a claim that helps you pay for resulting medical or funeral expenses, as well as receive compensation of lost wages or pain and suffering.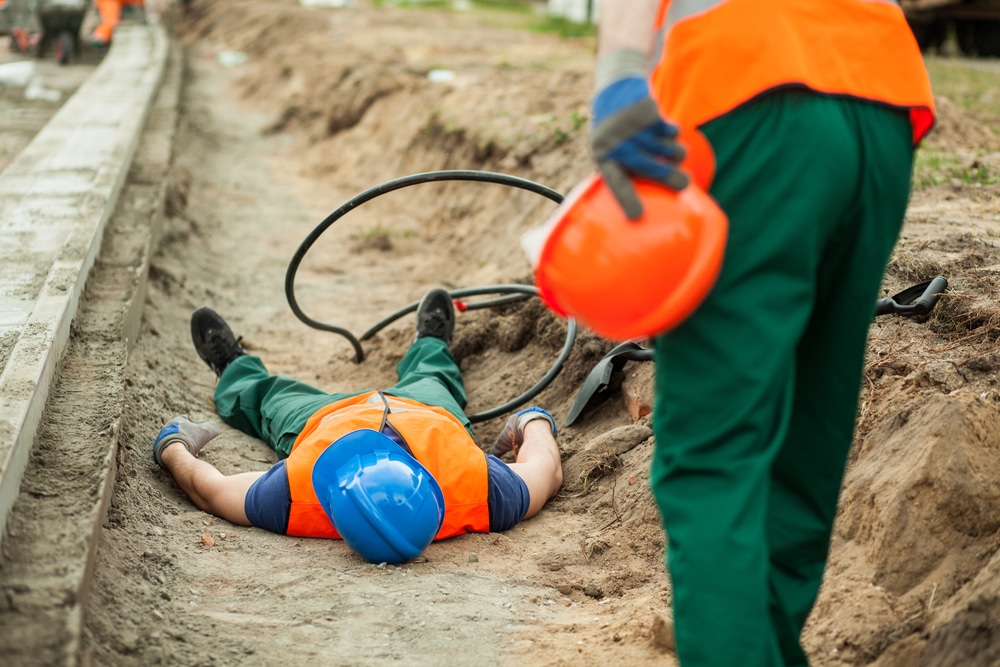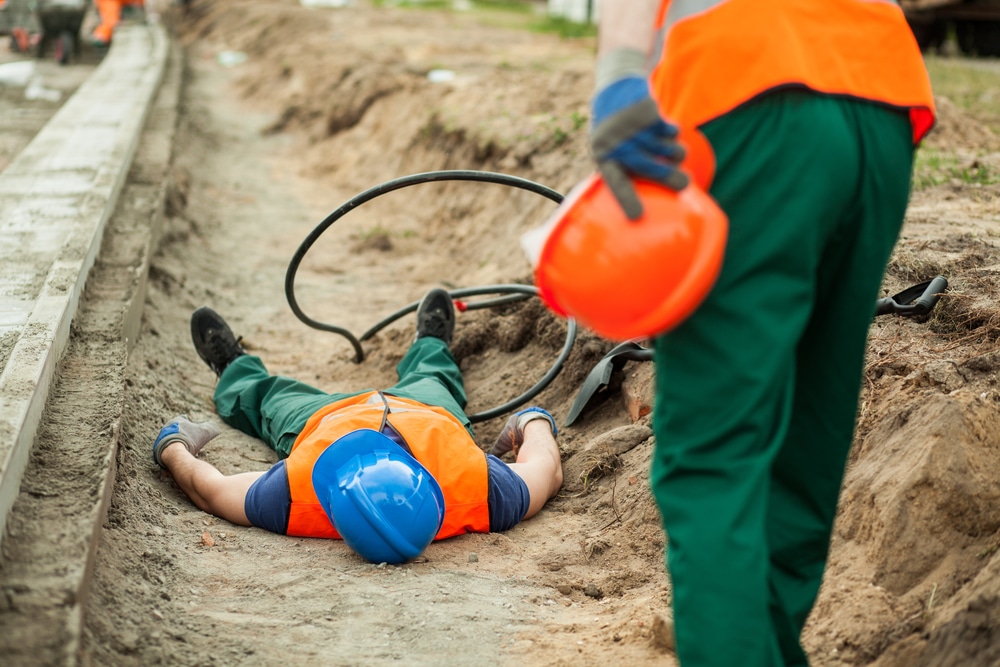 What To Do Right After Your Accident
Whether you're in a car accident or injured on the job, the first thing you should do after your accident is to seek medical care. If it is an emergency, call 911 right away. If you can walk on your own and aren't in dire need, head to an urgent care, your primary doctor, or a personal injury doctor as soon as possible. The sooner you seek medical care and begin the documentation process, the more likely you are to have a good outcome in a personal injury case.
In addition to seeking medical care, you need to document as much as possible. If you were in a car accident, a personal injury attorney will want to see photographs of the accident scene and the vehicles or properties involved. This will help him or her to recreate the scene should the need arise. It is also important to gather the names, phone numbers, and insurance information of other drivers, as well as to do your best to gather the information of any eyewitnesses. In fact, eyewitness accounts are vital in some cases, so you'll want to gather this information for any type of accident you're in, including slip-and-fall or workplace accidents. After your injury is stable and you gather what information you can, you'll want to contact a New York personal injury lawyer.
How To Determine if You Have a Personal Injury Case
Naturally, an experienced personal injury attorney wants to take on a case he or she feels is strong, especially since most personal injury attorneys only get paid if you get paid. This means it's important to know whether you have a strong case or not. A good case will meet three basic requirements. First, the case must be able to prove that the defendant was negligent in some way. Next, it must prove that your injury was because of that negligence. Finally, it must show that your injury caused significant harm in your life, such as medical bills, lost wages, or a loss of quality of life.
The Necessity of Economic Losses
To further determine if you have a good case, your attorney may help you to calculate your economic losses. This often includes medical expenses, such as hospital stays, ambulance bills, the cost of follow-up appointments, and any medications or other treatments you need. Other situations that factor into your economic losses include lost income or earning potential, and any damaged property you paid to repair or replace.
Depending on the severity of your injury, you may also be eligible for compensation for the cost of making your home or vehicle accessible or for paying people to clean the house, mow the lawn, or perform other tasks you can no longer do yourself. You may also be eligible for punitive damages, such as emotional pain and suffering, in some cases.
After your personal injury lawyer calculates your losses and determines you were not at fault for the accident, he will tell you whether you have a strong case and what type of settlement you may come into, which then allows you to decide how to proceed.  
How To Find a Personal Injury Lawyer in New York, NY
Finding the right personal injury lawyer is essential for ensuring your case goes as well as you hope. Knowing how to find a personal injury lawyer is part of the battle. To begin, look for someone who deals exclusively with personal injury cases. This way, you can be sure that your attorney has seen many cases like yours. These situations are often very intricate with many details, deadlines, and rules that you must follow. Attorneys who handle all types of cases aren't necessarily bad attorneys, but they won't have the extensive knowledge that comes with trying the same types of cases over and over. 
A Good Attorney Is an Active Member of Law Groups
Good attorneys are active within their communities and willing to learn from other attorneys. Look for someone who actively participates in both state and national law groups. Ensure your lawyer is in good standing with any local, state, and national bar associations as well.
A Strong Attorney Has Strong Resources
Even if you get a good feeling about an attorney, it's important to ensure he or she has the resources to support your case. Preparing a case is expensive. There needs to be enough funding to take depositions, reconstruct accidents, work with expert witnesses, plan for life case situations, and much more. An adequately prepared case easily costs $100,000 or more a lot of times. Look around a potential lawyer's office to see if it seems like he or she is doing well. 
A Strong Attorney Must Be Comfortable in the Courtroom
Despite popular belief, many attorneys who focus on personal injury claims have little experience in the courtroom. While it is always hopeful that you and the defendant can come to a settlement without the lengthy trial process, some lawyers will try to pressure you into taking much less than you deserve. Don't let this happen to you. Instead, find an attorney who has a history of taking the cases to the courtroom when necessary. You want someone who is comfortable in front of the judge and jury, knows how to argue for what you deserve, and is willing to fight for you.
A Good Attorney Has a Proven History of Strong Verdicts
If your case is a large one and your injuries were very serious, you'll need an attorney who has a proven history of bringing in large settlements or verdicts. If your case warrants it, ask potential lawyers how many million-dollar verdicts he or she has won. You might even ask if he or she is a member of Million Dollar Advocates, an exclusive organization for attorneys who have settled cases worth that much. Of course, this is only necessary if your own case falls in that range.
Finally, just like any other type of business, a good attorney will allow you to verify references in the form of contacting past clients. A good attorney will know his or her clients will speak highly. One who claims you can't talk to clients due to confidentiality or for any other reason is likely just trying to cover his or her tracks and should not be in your pool of potential attorneys. 
Questions To Ask a Potential Personal Injury Attorney
Before hiring an attorney, you need to ask plenty of questions to ensure you choose the right one for you.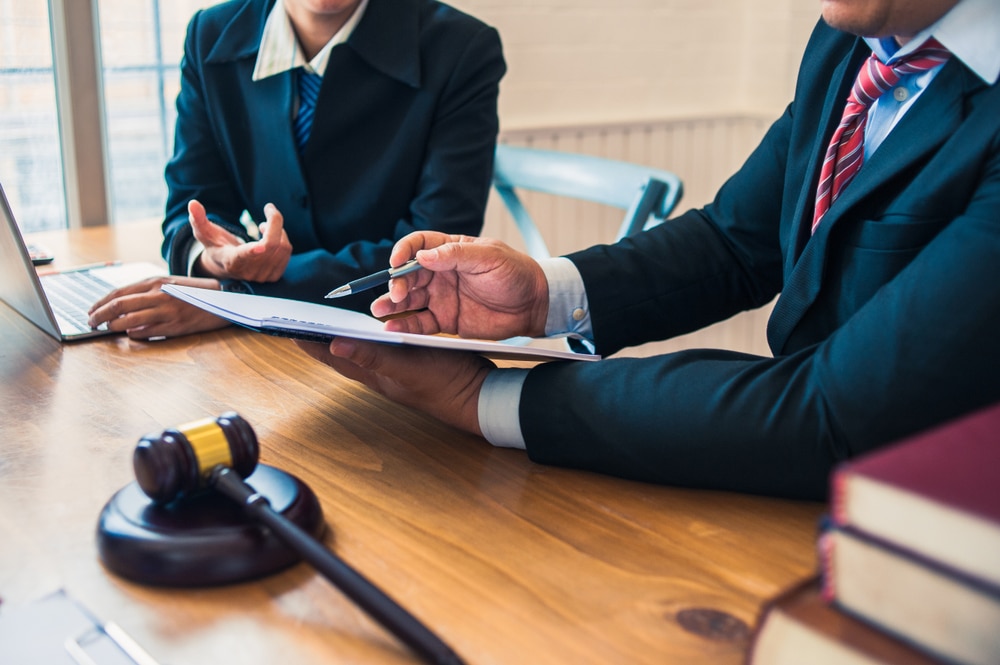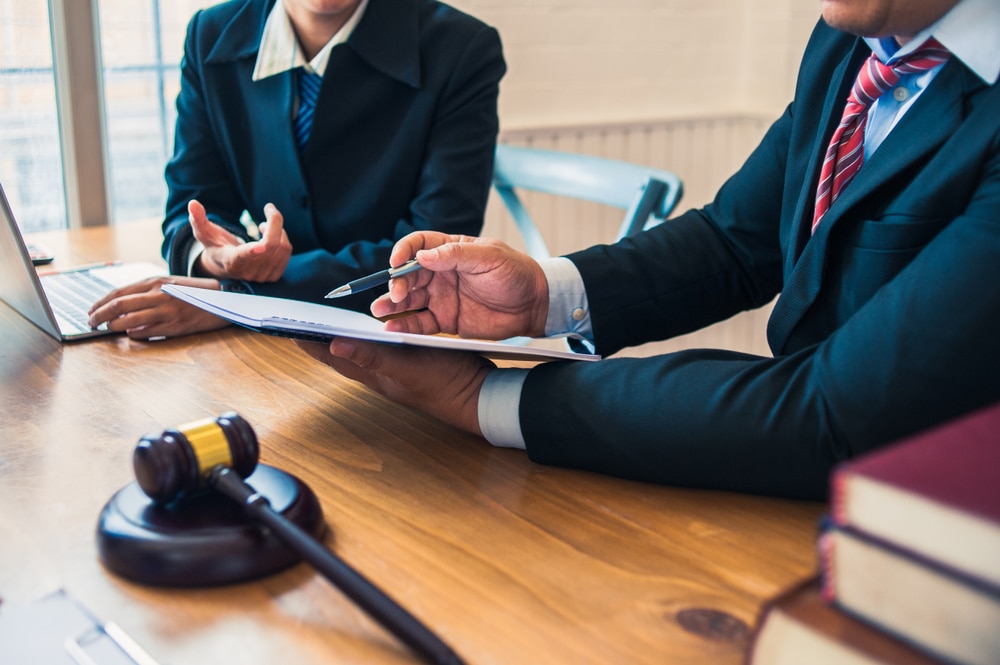 How Much Do You Charge for Your Services?
The very first thing you should ask is how much he or she charges for services. Most attorneys work on a contingency basis. This means that you don't have to pay anything upfront. In fact, you only need to pay if your attorney wins your case. You still want to ask what percentage the lawyer will take of the settlement, though, to be sure he or she isn't taking advantage of you. Typically, the lawyer's fee in NYS is 33.33% of what you receive. That means a million-dollar settlement will net you $666,666.67. In addition the lawyer can get expenses reimbursed.  
How Long Have You Practiced Personal Injury Law?
Your attorney should be adept at the type of law your case falls under. An attorney could be practicing for 40 years, but if only five of those years are personal injury cases, he or she may not be the best fit for you. You should also ask whether the attorney has handled cases specifically like yours before. For example, if your injury is medical malpractice but your attorney mostly takes on car accident cases, he or she may have trouble navigating the complexities that come with going up against a doctor or hospital.
Are You the Attorney Who Will Spend Time on My Case?
Large law firms may put multiple people on your case or have one person do the consultation and another actually work on the case. Because you aren't likely to mesh with every person you meet, it's important to know who is going to work on your case from the very beginning. If, during your consultation, you learn that a different attorney will be handling your case, ask if you can meet them for a few months and ask them questions, too.
How Will You Update Me Throughout the Case?
Communication is vital during a personal injury case and your New York personal injury lawyer should be able to tell you how you'll stay up to date on it. Will your attorney call you or email you each day to update you? Are updates weekly? If you have questions or concerns and call, will you speak to an attorney or a secretary? Ask your lawyer if he or she will communicate with you via your preferred method and how often.
Do You See Any Potential Issues With My Case?
Not all cases are cut and dry. Some will have potential issues that could affect the outcome. A good attorney will be honest about any potential difficulties he or she sees in the case. In fact, if your attorney claims a smooth-sailing case all the way through, it may be a red flag. Most cases, especially those that go to trial, are not so straightforward. A reputable attorney will be honest, pointing out areas such as a lack of witnesses or discrepancies in your documents that could affect the outcome.
The Benefits of Hiring a Personal Injury Attorney
There are many benefits to hiring a personal injury lawyer. One of the biggest perhaps is their professionalism and objectivity. When you've gone through something as traumatic as a life-altering injury, the chances of you remaining cool and collected when talking to insurance companies aren't very high. A lawyer can handle the professionalism for you, not to mention provide knowledge and experience that you don't have for the situation at hand.
Lawyers are also natural negotiators. When you try to do it alone, insurance companies will see you as an easy person to offer a lowball settlement to. An attorney will know whether the insurance company is offering you a fair amount of compensation and can help you through the expected low bargaining from the insurance company, raising your compensation for you in the process.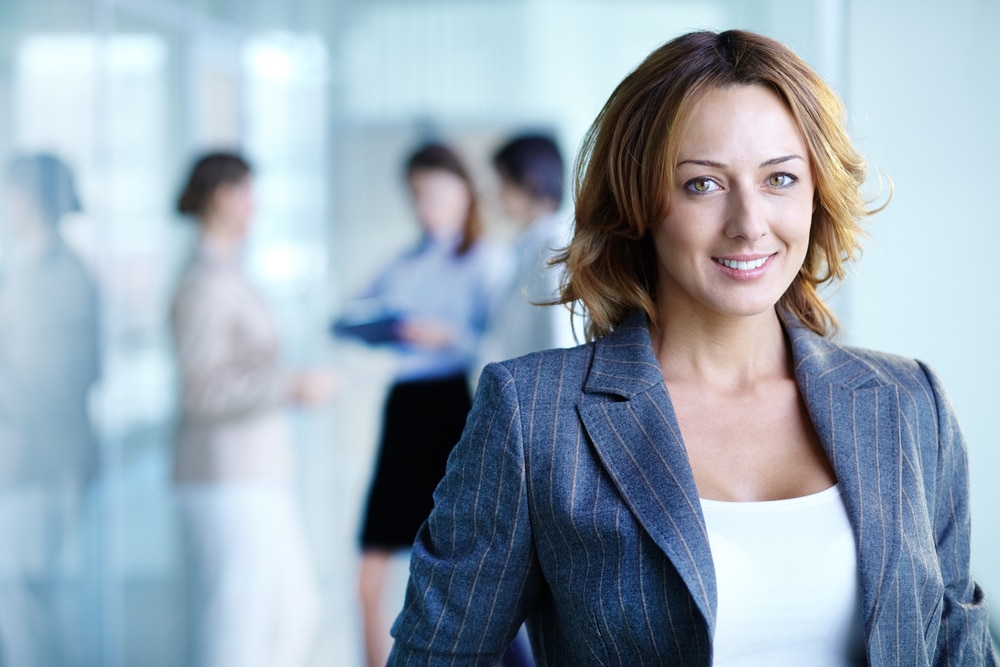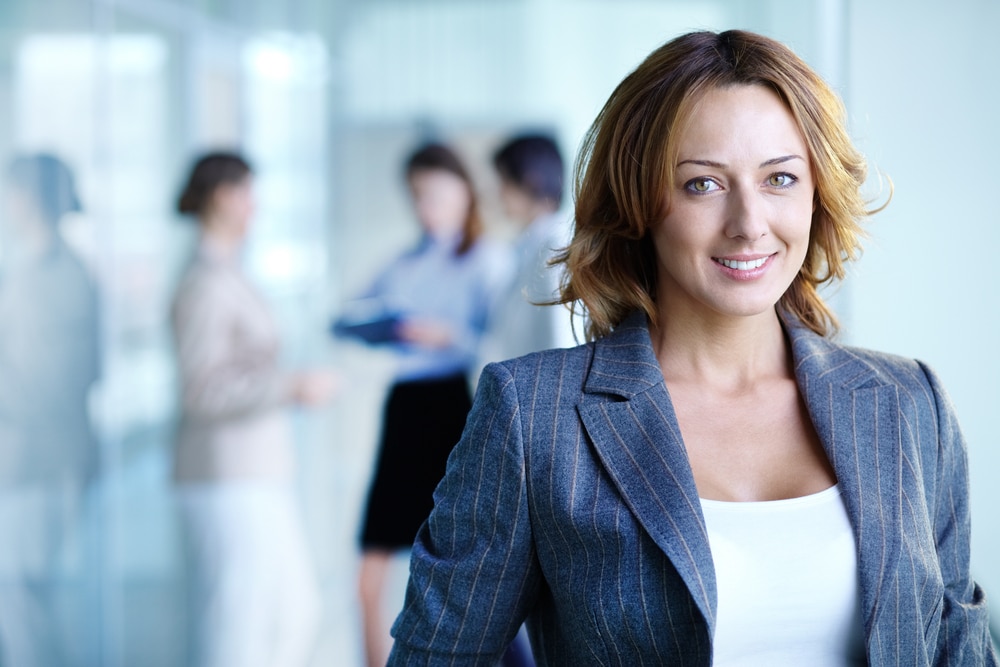 An attorney may also help you to get the compensation faster. When someone else is doing all the legwork for you, you can get started right away, sometimes even while you are still in the hospital recovering. If you don't have an attorney helping you navigate the process, you'll have to wait until you've sufficiently healed to tackle the problem. Unfortunately, if you have a long recovery process and no lawyer, you could find that the statute of limitations went into effect and you cannot file for compensation.
Finally, perhaps most obviously, an attorney can take your case to trial. Unless you're a licensed attorney yourself, you'll need a lawyer on your side. Without one, you must either accept whatever compensation an insurance company throws at you or go home empty-handed. Most juries rule against an at fault defendant, so having an attorney on your side will motivate the company to do the right thing from the start. 
What To Expect During Your Personal Injury Lawsuit
Understanding each step of the process for a personal injury case can help to ease the stress of the situation for you.
1. Your Lawyer Investigates Your Claim
After you learn how to find a personal injury lawyer and hire one, he or she will sit down to interview you. You'll need to tell your attorney everything you know about the accident, including how you were hurt, how you are being treated, and how the injury is affecting your life. Answer the questions completely and honestly. Never leave out information to make yourself sound better because it could come back and cause a problem later in the case. Your attorney will also go over all of your medical records and bills.
2. Your Lawyer Decides Whether To Negotiate
If your personal injury claim case is a smaller one, it makes more financial sense to settle out of court. Your lawyer will attempt to do this by making a demand of the defendant's attorney or insurance company, although keep in mind that the right attorney won't do this until you're at the point of maximum medical improvement. Only then does the lawyer understand how much the case is worth. When he or she does make a demand, negotiations may take place.
3. Your Lawyer Files Your Lawsuit
If you didn't reach an agreement during the negotiations process, your attorney will file a lawsuit. From the time your attorney files your lawsuit, it can take 1-2 years to go to trial. 
4. Your Case Goes Into the Discovery Phase
During the discovery phase of a case, the plaintiff investigates the defendant's legal claims and vice versa. This typically includes the need to answer interrogatories, provide documentation, and take depositions from witnesses and other relevant parties. The process can take up to a year, depending on how complex your case is.
5. Your Case Goes Into Mediation and Negotiation
After the discovery period, legal mediation begins. During this time, your attorney may once again try to convince the defendant to settle, so you'll get compensation faster. A legal mediator who is a neutral third party may help during this time.
6. Your Case Goes To Trial
If you still could not come to an agreement with the defendant, anywhere your case goes to trial. Depending on the complexity of your case, the trial can last anyone from one day to several weeks. Keep in mind that trials often get pushed back, which means you may not go to court on your assigned date. During the trial, a jury hears all of the information from both sides, including speaking with any expert witnesses and viewing any accident reconstructions or other information.
7. The Jury Makes a Decision About Your Case
After hearing all the information about your case, the jury will decide if you deserve compensation and if so, in what amount. If you receive compensation, the defendant typically has up to 30 days to send the money. He or she sends it directly to your attorney who then takes out the commission and puts the rest of the money into your hands. 
Why You Should Hire New York Personal Injury Lawyers from Elliot Ifraimoff & Associates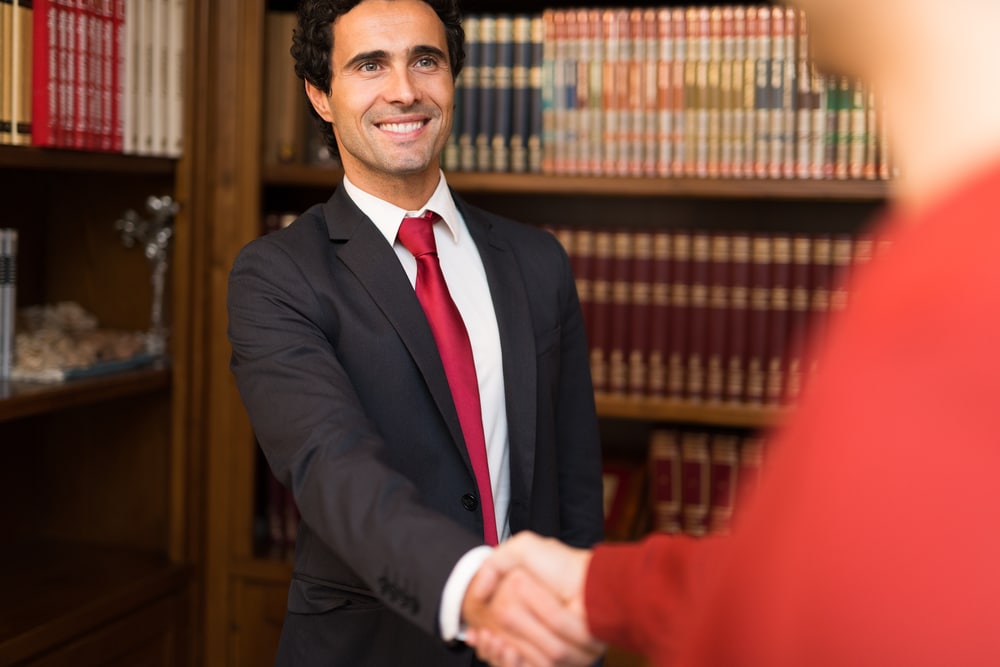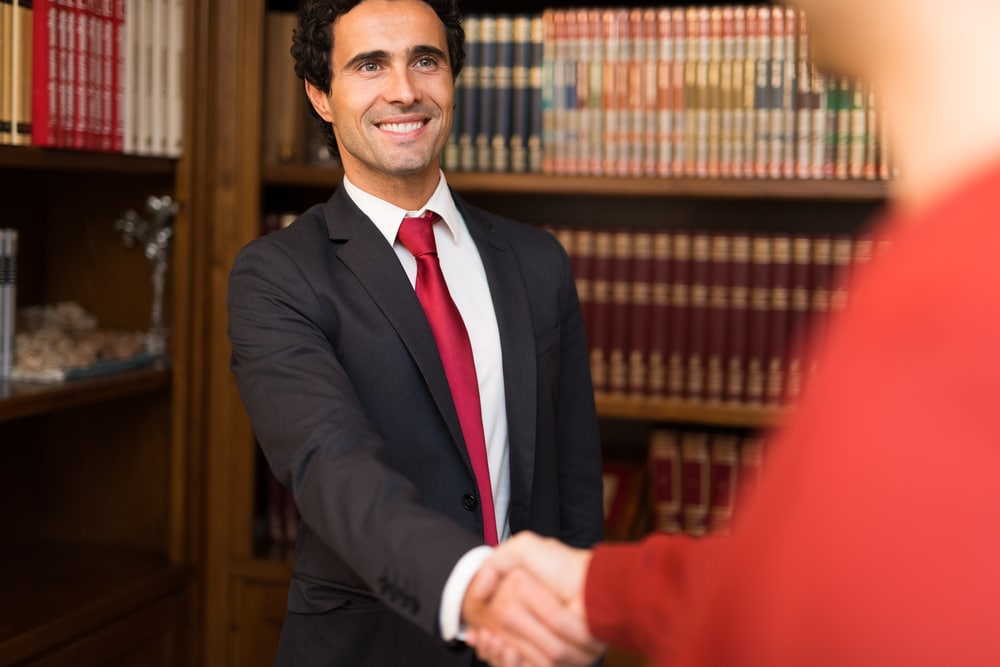 You know how to find NYC personal injury attorneys, but you don't necessarily need to. After all, Elliot Ifraimoff & Associates, PC, is right here! We have more than 60 years of combined legal experience and a comprehensive list of cases under our belts. In the past, we've filed claims for car accidents, slip-and-fall cases, construction accidents, and much more. We are aggressive yet professional in our interactions with insurance companies, defense attorneys, and the court systems. Some of our past cases have brought in nearly $5 million in compensation, and in fact, we regularly bring in settlements or verdicts of $1 million or more. Don't worry if you don't think your case is a million-dollar case, though. We take just as much pride in and pay just as much attention to our smaller cases as well. Our goal is to get you the compensation you deserve. 
Are you ready to find out how much your case could be worth? Get in touch with an experienced and professional personal injury lawyer at Elliot Ifraimoff & Associates today. We look forward to providing you with a free consultation!
Sources:
https://willdefendwa.com/common-types-personal-injury-cases/ 
https://www.briskmanandbriskman.com/information-centers/personal-injury/how-do-i-know-if-i-have-a-personal-injury-case/ 
https://myerslegal.com/personal-injury-case-heres-attorneys-decide/ 
https://www.autoaccident.com/7-mistakes-in-selecting-an-accident-lawyer.html 
https://www.mccormickmurphy.com/hire-attorney/interview-questions/ 
https://bruscatolaw.com/blog/questions-to-ask-a-personal-injury-lawyer/  
https://www.rossmanlaw.com/7-benefits-of-hiring-a-personal-injury-lawyer/ 
https://www.mcdowell-law.com/blog/2021/05/5-benefits-to-hiring-a-personal-injury-lawyer/ 
https://www.nolo.com/legal-encyclopedia/timeline-personal-injury-lawsuit.html