Being gravely injured can alter your entire life. Lots of injuries occur unexpectedly, and families may not be prepared for the aftermath of an accident. Suppose you or a loved one suffered an injury that was not your fault. In that case, you will probably have to deal with hospitalization, physical therapy, continued medical care, lost wages, and perhaps even lifelong disability, depending on the nature of your injury.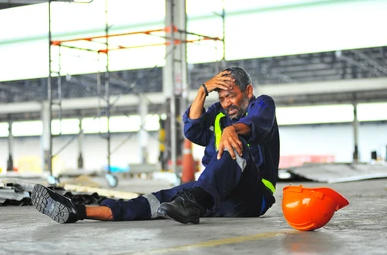 You may find that dealing with health insurers is exceedingly challenging without a competent personal injury lawyer defending your interests.
Due to the complexity of New York's personal injury laws, your case's outcome may depend on a number of circumstances. Therefore, it is important to consult an attorney to defend your interests when speaking to the insurance company.
But how do you find the right lawyer? To find the right attorney for the job, look for:
Someone who possesses the knowledge and skills to handle the case matter.
Someone who is authorized to practice in your jurisdiction and is familiar with New York law
Someone who has personal injury experience
Why should you work with the right personal injury lawyer?
The right personal injury lawyers can help you with your claim in a variety of ways, including: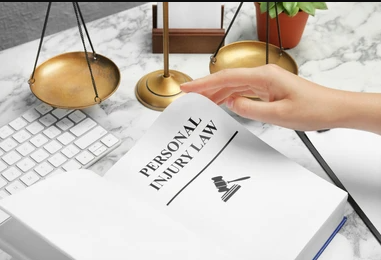 Assessing the party responsible for your injuries
Although you may be aware that you can sue the driver who hit your car, you may not know that you can also hold the driver's employer accountable if they were in the course of their employment when the accident took place. A lawyer best knows how to identify every potential source of compensation and compile evidence of legal responsibility.
Medical bills are only one part of calculating damages.
Your lawyer will take into account both pain and suffering, lost earnings, future losses, and much more when fighting for compensation – not just medical expenses.
Will stand up to insurance companies
Most minor personal injury cases can be resolved amicably. However, in cases where there is more money at stake or liability is in question, a dispute is typically more likely than an amicable settlement.
Before contacting the insurance company regarding your claim, it would be best to consult a personal injury attorney who has experience handling similar cases. You can rely on seasoned personal injury attorneys at Elliot Ifraimoff & Associates to offer you an honest evaluation of the strengths and weaknesses of your case and to inform you about your available options.
Top Qualities of Elliot Ifraimoff's Personal Injury Law Firm
Litigation and Mediation Skills
Strong mediation and litigation skills are crucial traits that every law firm must possess. Every personal injury case is unique and needs to be resolved through individualized methods. While some issues call for arbitration, others are resolved through settlement and negotiation. You cannot know how your case will turn out in advance. Our skilled attorneys are ready to handle your case. They will strive to ensure that it has a favorable outcome.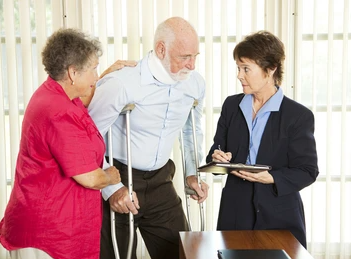 Elliot Ifraimoff has a team of savvy, well experienced attorneys with the ability to fairly and thoroughly evaluate your case.
Work Experience
A competent personal injury law practice hires professional attorneys with years of experience in the field. Only the best professional attorneys are aware that experience is a combination of knowledge and practice. Therefore, while considering a personal injury attorney, you should only take into account well-known law firms with experienced attorneys.
At Elliot Ifraimoff & Associates, our experienced personal injury lawyers handle each case with the goal that no client leaves dissatisfied.
Outstanding Investigational Skills
Gathering evidence is one of the most important aspects of getting ready to negotiate a settlement or a trial. The personal injury attorneys at Elliot Ifraimoff will carry out a comprehensive investigation and gather all relevant information to litigate your case.
Availability
The only reason you hire a personal injury attorney is to guide you through the claims process in order to get compensation. A firms availability to you is extremely important in your decision to trust them to handle your case.
Therefore, it's important to make sure the attorney has a constant, reliable line of communication.
The personal injury lawyers at Elliot Ifraimoff & Associates are always available to help you because they take your case seriously and want to ensure that each client is comfortable every step of the way. As a result, they keep you informed and updated at every stage of the case.
Sincerity
A good attorney always puts their client's interests first and treats their work with the utmost sincerity.
Unless there is an impending settlement on the table, the skilled personal injury lawyer at Elliot Ifraimoff & Associates won't overestimate the chances of a sizable cash payout. Our attorneys are willing to inform you of the case's prospects, both favorable and unfavorable, helping you avoid future unnecessary anxiety.
Reputation
A top personal injury attorney's reputation is very important to consider. The client testimonials should always be your initial point of inquiry when selecting a lawyer. It's a good sign for you if the lawyer has positive feedback and a solid reputation. Additionally, their website and other internet platforms allow you to read client reviews and get more information about them. Word-of-mouth recommendations are another effective technique of counsel that you should consider if you are ever referred to a law practice.
Elliot Ifraimoff recognizes the significance of providing excellent customer service. The firm never gives you false hope and always keeps getting you maximum compensation as a primary goal.
Ethics
Every person has boundaries and values we believe we must never compromise on. Whatever happens, you shouldn't ever have to set aside your morals in order to win a lawsuit.
At Elliot Ifraimoff & Associates, our personal injury attorneys have strong moral standards and a strict, no-nonsense attitude. Our attorneys won't take any unethical steps to get you compensation. Every attorney abides by their oath and has the utmost respect for the law.
Compassion and Empathy
Knowing that your attorney cares about you and the circumstances of your case is crucial. It's important to retain an attorney who is not money driven, but is focused on the comfort and happiness of the client.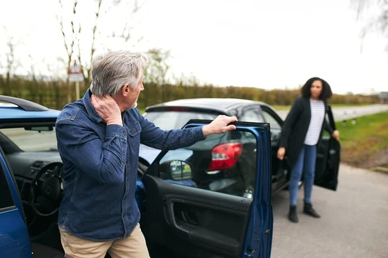 Ability to think Outside the Box and Paying Attention to detail
Having a lawyer who can think analytically and pay attention to detail is crucial, but it can also be useful to have someone who can think creatively. A quality of truly exceptional attorney is their ability to find innovative solutions to issues using the evidence at hand.
How long do I have to file a personal injury claim in Queens?
The length of time you have to file a lawsuit is limited by New York law. The statute of limitations for injury claims is three years from the accident date. If you fail to file your claim on or before this deadline, you will no longer have the right to recover compensation and are prohibited from using the legal system.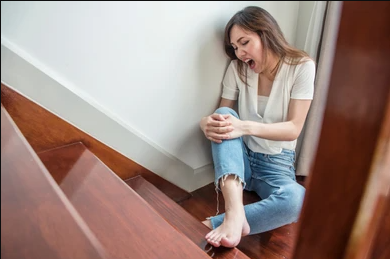 In New York, there is a two-year statute of limitations on claims of wrongful death.
Types of Personal Injury Cases That Elliot Ifraimoff Law Firm Litigate
Auto accidents
We litigate auto accident cases, including car, truck, and motorcycle accidents brought on by the carelessness and negligence of another driver.
If you are involved in this type of accident, you need to consult with a competent Queens personal injury attorney immediately. A number of causes can lead to an accident, and many people or companies may be liable for your injuries. Hiring a knowledgeable Queens personal injury attorney, like Elliot Ifraimoff, will boost your chances of accurately identifying the fault and collecting fair compensation.
Pedestrian Accidents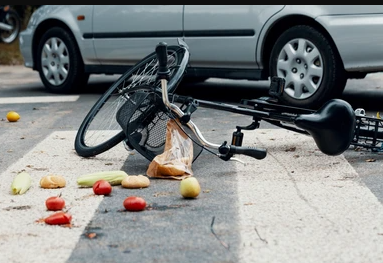 Our law firm defends pedestrian and crosswalk accident victims involving cars, trucks,  motorcycles, buses, and taxi cabs.
Trip and Fall Accidents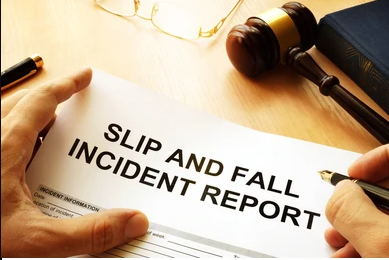 Accidents involving falls can occur anywhere. They can occur due to slipping on uneven pavement or snowy parking lots. You can contact us immediately if you suffer a slip, trip, or fall injury to determine if you may be eligible for compensation from the property owner where the accident occurred.
Medical Malpractice Cases
When a medical professional fails to adhere to the established standard of care—the care that another practitioner with a comparable level of training would have delivered in the same situation—claims of medical malpractice are filed. You can rely on the expertise of Elliot Ifraimoff if you are involved in this type of accident.
Sports injuries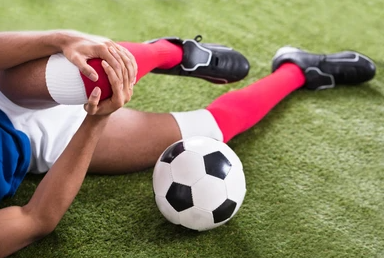 Any sport, played in schools, colleges, or sports camps by public or private teams can result in personal injuries. If you or a loved one suffered an injury while participating in sports, you need to know if a claim or lawsuit can be made to pursue full compensation. And we are here to assist you with this.
Defective products
If a commercial product harms someone, a claim can be filed to get paid for damages. Suppose you or a loved one has experienced a major injury, illness, or loss of life due to a car's component, tool, hazardous drug, medical device, or any other item. In that case, it is essential that you seek the assistance of our personal injury attorney, who will help you fight for compensation.
Cases of abuse in nursing homes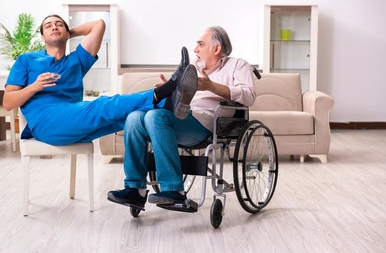 Nursing homes can be held accountable for the injuries or illnesses that their patients or residents incur. If you believe a loved one is being abused or neglected, it's crucial to contact our skilled, experienced personal injury attorney to take on the case.
Other personal injuries and complex litigation
At Elliot Ifraimoff & Associates, our attorneys have expertise in handling complex personal injury cases. In addition to the abovementioned cases, we assist clients who have suffered from wrongful death, traumatic brain injury, fire and burn injuries, toxic tort injuries, and other injuries.
Schedule a Consultation With a Personal Injury Law Firm Queens Today
The last thing you should be concerned about after a terrifying accident is complex paperwork and battling an uncaring insurance provider. Elliot Ifraimoff will offer you the representation you require and strive to get you the full amount of compensation you deserve.
We approach every case and client with a thorough grasp of their needs and provide help every step of the way. Contact us right away for a free consultation.